Empowering Education
Deep Yogic Immersion
Experiential Learning
Skilled Teaching Methodology
Personal Growth & Transformation
Dates & Times:
Fall 5-month long session starts September 8, 2017 and ends February 18, 2018 - This program meets every other weekend at the Del Ray location.
Fridays: 6-9 p.m.
Saturdays: 12:30-8:30 p.m.
Sundays: 10:00-4:00 p.m.
Save $250 off tuition if you pay in full by July 31st.
Everyone has their own story. Our graduates share theirs:
Experiential Learning
We believe in putting knowledge into practice and experience, rather than simply reading texts and writing essays.
You will learn both western functional anatomy and yogic anatomy and how to apply them to yoga postures.
We incorporate skilled core stability and activation with Pilates principles taught by a Doctor of Physical Therapy.
Includes in-depth study and practice of asana (yoga poses), pranayama (yogic breathing exercises), meditation, and teaching practicum.
Personal Growth
We value the unique qualities of each person, no "cookie-cutter" teachers here.
You will learn how use ancient yogic philosophy and wisdom to live authentically, with greater health and wellness.
Includes mindfulness exercises, history of yoga and its lineages, tools for transformation, and a nurturing, supportive community of peers and teachers
Teaching Methodology
We know the importance of teaching with confidence.
You will learn specific tools and techniques to be a effective teacher.
Includes skilled verbal cueing, assisting, sequencing, class planning, ethics, and the business aspects of yoga.
PLUS
Special Populations Training
We have an inclusive studio environment and work with a range of students of varying shapes, sizes, and needs.
Includes Prenatal, Postpartum, and other special populations, such as those with specific injuries and conditions.
You will learn skills to teach students in this key niche of the yoga world.
Includes study of why and how to modify for students' individual needs.
At least 6 months of yoga practice (2-3 times weekly) and an open, curious mind.
A filled out application and an in person or phone interview with the Mind the Mat Director of Teacher Training, Michael Peterson.
Note: it is NOT required that you become a yoga teacher after training. Many students take this course for their own personal development.
In addition being present at all our meeting times, we recommend that all students attend yoga classes 2-3 times per week and maintain a daily meditation/yoga practice. You will be required to observe (without practicing) and assess (in writing) 5 yoga classes throughout the training. We also ask that all trainees complete at least 5 hours of Karma Yoga (selfless service) as part of the training experience.
Our experienced community of teacher trainers are fun, enthusiastic, humble and wise. They will be your guides through a 5-month journey deep into the heart of yoga and yourself. Our Yoga Teacher Training is taught by:
Michael Peterson, YTT Director, E-RYT 500 & Thai Massage Practitioner
Sara Vandergoot, E-RYT 500 & Certified Massage Therapist
Dr. Megan Brown, Physical Therapist & Polestar Certified Practitioner of Pilates for Rehabilitation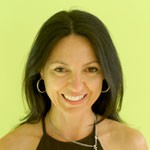 Debora Jackson, E-RYT 500
Jafar Alexander, RYT 500
Practical and Personal
You will have access to unlimited FREE yoga classes during the program. Our location in Alexandria, Virginia has three studios, one of which is a state of the art Hot Yoga studio. This benefit also includes classes at our second studio location, in Clarendon, Arlington, Virginia. Pilates and Barre classes are not included but we encourage you to observe these classes upon request.
You'll receive a 15% discount on class packages during the year following your graduation from the program.
During the program, you will receive discounts on Territory prepared foods offered at our Alexandria and Arlington studios.
Upon graduating, you'll be eligible to register as a 200-hr Registered Yoga Teacher through internationally recognized Yoga Alliance. Mind the Mat is a Yoga Alliance Registered Yoga School.
You will transform. This journey into the heart of yoga will change the way you look at the world forever.
We know what skills make you marketable as a yoga teacher and we will make sure you have them.
Upon graduating, you will be eligible to register for our Mentorship Program where you will have one-on-one post-graduate guidance as you begin your teaching, with the teaching mentor of your choice.
$3250.00 Full Tuition Fee. Cost includes Mind the Mat Teacher Training Manual, unlimited yoga classes during program (workshops, series, barre and Pilates classes not included), 15% discount on class packages during the year following the program, discounts on Territory prepared foods offered at our studio.
$3000 Early Bird Special (if registration occurs and full payment is postmarked by July 31st for Fall program.
$250 Deposit. This is required to hold your spot when registering. Please note that the deposit will be lost if you decide not to commit to the program. This deposit will be subtracted from your tuition cost when tuition is paid for in full.
Full tuition payment required by start of program.
Payment plans available only upon request via email to michael@michaelpetersonyoga.com.
A $250 deposit is required to hold your space in the program. If, during your interview, Mind the Mat determines that Yoga Teacher Training is not appropriate for you right now, you will receive a full refund of the deposit. If you decide not to participate in this program before the first day of class, all tuition will be refunded, minus the $250 deposit. No refunds will be made after the start of the program.